A growing number of Americans across the nation are cooking more at home since the pandemic shut down. Being forced to stay at home made a lot of adults get creative and conscious of what they fed their families and put in their own bodies.
A Food Study Special Report conducted by Hunter Consultancy shows that 51% of the adults polled say they're cooking more. And this trend seems to be holding. Seven in ten adults plan to continue cooking at home after the pandemic subsides.
An integral part of making cooking approachable and fun is to stock your kitchen with tools and wares that make it easier for you to prepare all kinds of tasty and healthy meals. Here's a list of the VEBA Resource Center's favorite tools and gadgets, some of which you may already have in your kitchen and some you may want to add to your wish list! If you do want to purchase new equipment, do it slowly, over time. Those purchases are nice rewards as you practice new recipes, learn new techniques, and conquer your kitchen!
Make sure to check our class calendar for upcoming cooking demonstrations and culinary medicine classes! And for recipe inspiration, visit our recipe library and share your creations with us on social media!
Jump to Section:
The Essentials – Tools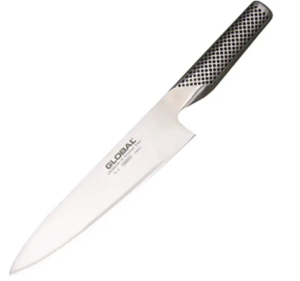 A Chef's Knife
Great news! There's no need to purchase an expensive knife set. All you need is a sharp, utilitarian, 7-8 inch knife and you are ready to conquer any recipe. While this might seem like a sizable investment up front, a good knife will last 10 years or longer if taken care of properly. Make sure to wash your knife by hand after each use. The harsh temperature changes of a dishwasher can damage the knife over time.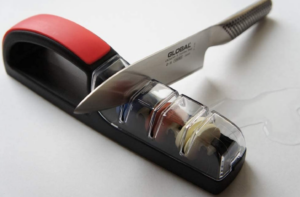 Knife Sharpener
Now that you've invested in a good chef's knife, you'll notice how much easier it is to slice and dice with a sharp blade and you'll want to keep it that way. Rather than paying for a sharpening service, keep a knife sharpener on hand to do the job at home.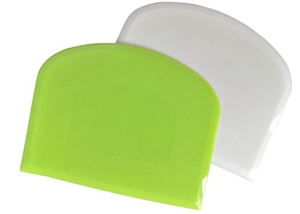 Plastic Bench Scraper
Here's another way to keep your knives sharp: an inexpensive, washable, reusable plastic bench scraper. This multipurpose tool can be used for scraping food items from your cutting board to save your knife blade. Use it for scraping a bowl or metal utensils and for cutting dough or other soft food items.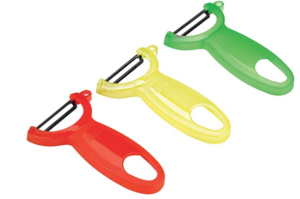 Wide Mouth Peeler
You likely already have a wide-mouth peeler on hand. If not, it's a small investment in exchange for years of a peeling partnership. Whether used for citrus peels or to create oodles of veggie noodles, this tool will come in handy on a weekly basis.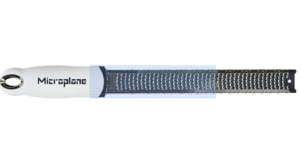 Fine Grater/Microplane
Like a peeler, this is a cost-friendly tool that is useful anytime. Jazz up salads, smoothies, and more with a quick zest of citrus or finely grated cheese over your veggie noodles.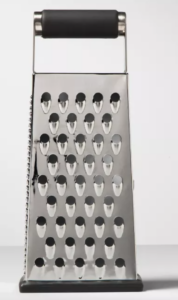 Cheese & Vegetable Grater
This tool is also common to most kitchens and a sharp grater can make all the difference. Try grating onions, carrots, and other veggies into soups or sauces for a different texture.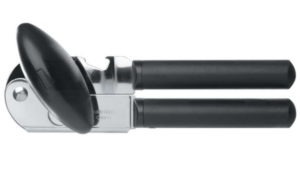 Can Opener
A smoothly functioning can opener with soft grips makes a world of a difference when cranking open canned beans, tomatoes, and other recipe essentials.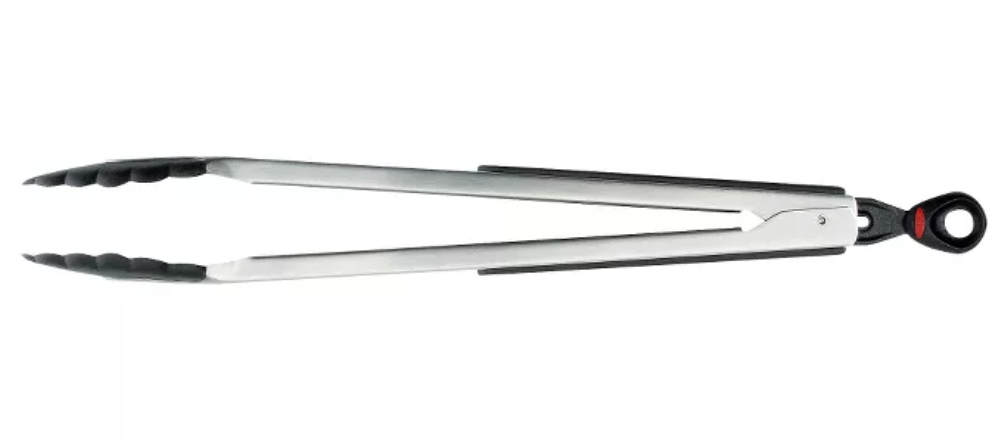 Tongs
We recommend purchasing tongs with silicone or nylon heads and grips rather than metal. These heads will prevent the tongs from scratching your pans and baking sheets, and the grips are heat proof for the safety of your hands.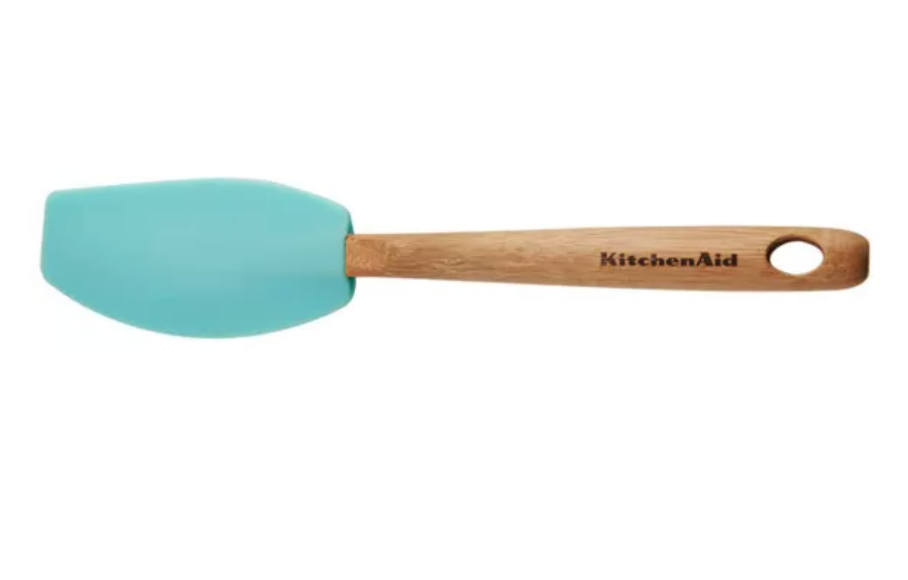 Silicone Spatula(s)
A silicone spatula is another kitchen tool that is useful in preventing scratching of your pots and pans. Plus, they are inexpensive, heat proof, easy to clean, and will likely be used daily in your kitchen.

Metal Flipper Spatula
The "flipper" spatula is one of the most classic tools in cooking history. You probably already have this tool on hand, however, if you currently use a plastic spatula, we recommend upgrading to stainless steel or silicone, which are both relatively inexpensive and more heat resistant.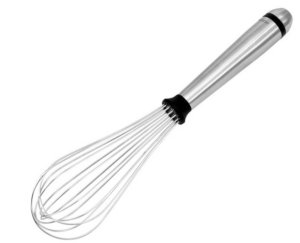 Whisk
This is an affordable tool essential for whipping sauces and batters. Save your fork the work and have a whisk on standby.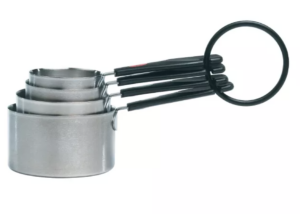 Measuring Cups & Measuring Spoons
Have confidence in recipe accuracy with these two tools that will make cooking and baking easy and effective.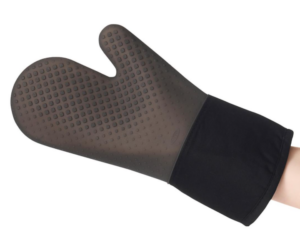 Oven Mitts
A good pair of oven mitts goes a long way in keeping your hands and arms safe from burns. Look for a pair with silicone grippers, which not only help you grip hot items but also withstand the highest heat. The same applies for pot holders. There are many affordable brands available.
The Essentials – Wares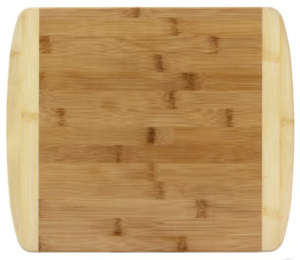 Cutting Board
A large wood or bamboo cutting board is a bit of an investment initially, but it will elevate any recipe preparation experience. These boards not only provide plenty of chopping space, but they also add a safety element because they are less likely to slide around on your counter. Reserve your other "budget boards" for cutting onion and garlic or handling raw meat.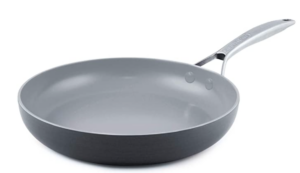 Sauté Pan 9-11 inches
If one sauté pan could do it all, this would be the one to choose. The mid-range size makes it perfect for large or small jobs. Chef tip: choose a sauté pan that is oven safe, non-toxic, and non-stick.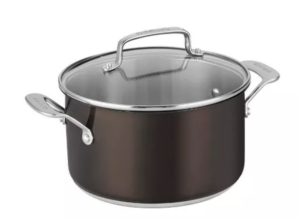 Oven-Safe Pot with Lid (large: 5 quart)
Along with a good sauté pan, a large oven-safe pot is another kitchen item that will get plenty of use both on the stove and in the oven. While a stainless steel pot is a great option, French and Dutch ovens are excellent as well. They're durable, usually ceramic or enameled cast iron, and last for years.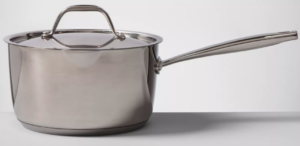 Oven-Safe Pot with Lid (small: 2 to 3 quart)
A smaller stainless steel pot can be used for anything from cooking oatmeal, to preparing quinoa, to steaming veggies. Bonus: this kitchen item is easy to store, use, and clean.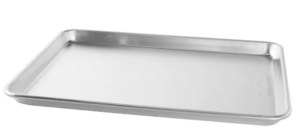 Baking Sheet
A set of baking sheets is key to a happy kitchen. We recommend rimmed baking sheets which are great for roasting veggies or baking granola, without losing ingredients off the side, and are still great for making cookies. Look for baking sheets that are aluminized to prevent corrosion naturally.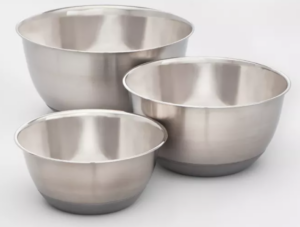 Mixing Bowls
A set of stainless steel, non-slip mixing bowls provides a variety of bowl sizes. They offer the added benefit of a convenient, non-stick coating on the bottom of the bowl, so it does not slide around your countertop. Any ware that makes meal prep easier is worth adding to your kitchen arsenal.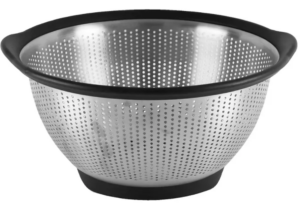 Colander
A colander is a kitchen ware that can last a lifetime. It is inexpensive and easy to find. For heat resistance and environmental sustainability purposes, we recommend purchasing stainless steel over plastic when available.
The Accessories – Tools
Kitchen Scissors
A sharp pair of scissors designated for kitchen use only is great to have because it is more sanitary when only used on food products.

Garlic Press
Chopping garlic not your thing? Then consider adding a garlic press to your kitchen collection. With this utensil, you not only save time chopping, but also washing your cutting board.

Slotted Spoon
A slotted spoon is an inexpensive kitchen accessory that is nice to have when retrieving foods, like beans, from liquid.

Ladle
Soup lover? Then this cost-effective accessory might become an essential for you.

Serrated Knife
While it is not necessary to purchase an entire knife set, a great back-up knife to your chef's knife is a serrated blade. Reserve this knife for slicing crusty bread and it will remain sharp for years.
Mandolin Slicer
Create uniform and custom-sized slices of veggies and fruit with this tool. The sharp, angled blade provides a time-saving way to quickly cut the perfect slice. This tool is specifically useful for slicing super thin pieces of veggies for salads, snacks, etc. Since this tool is so sharp, it's recommended you purchase a protective slicing glove to prevent serious cuts to your fingers.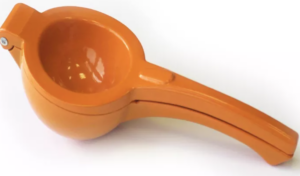 Hand-held Citrus Juicer
Citrus is a great way to add flavor to your favorite dishes and this hand held juicer makes the job easy squeezy. Get the most out of your citrus fruit with this tool, without having to worry about catching the seeds as you juice.
The Accessories – Wares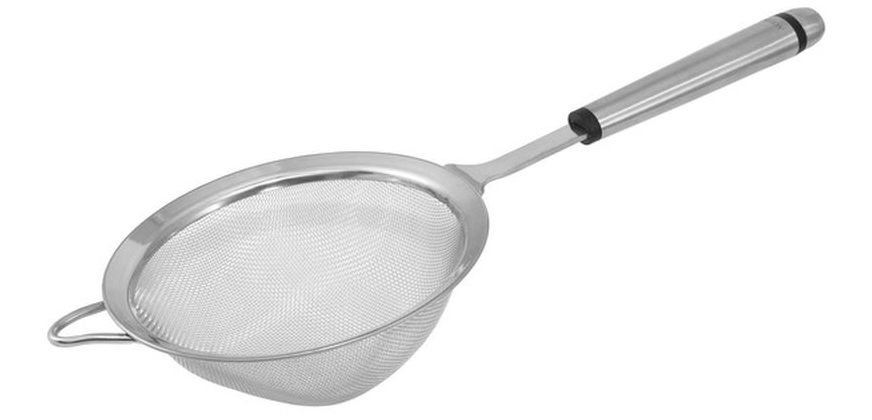 Small Sieve
Usually made from fine wire mesh, think of this small sieve as an assistant to your colander. It's perfect for quickly draining a can of beans or artichoke hearts and useful for any foods that would slip through the holes of a colander. A small-sized sieve is also easy to clean and store.

Immersion Blender
Save yourself the cleanup time of a regular blender by using this zippy kitchen tool. It works fabulously on blended soups and sauces. Definitely a soup lover's dream accessory!

Small Saute Pan
Buying a second sauté pan specifically for small projects is something you can invest in as your cooking skills increase. You don't need an expensive brand to get the most of your pan. Just look for a non-toxic, non-stick, oven-safe pan and you are good to go.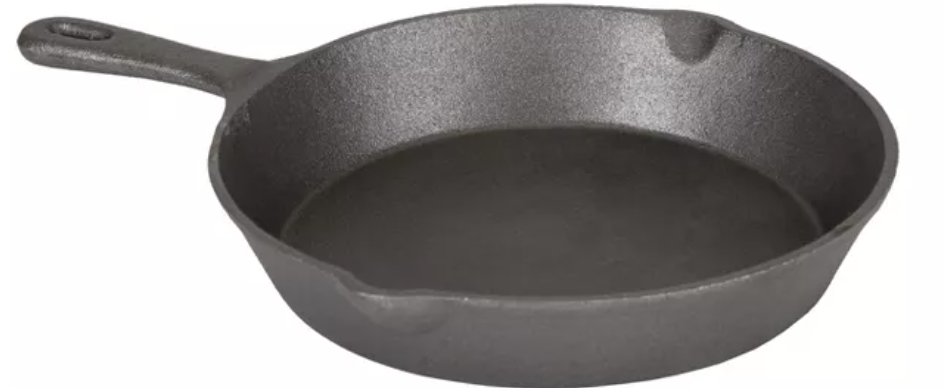 Cast Iron Pan
Cast iron pans are surprisingly inexpensive, versatile, and will last a lifetime if taken care of appropriately. Cast iron is great for pan searing and locking in flavors, plus it's easily transportable to the oven. Once you get the hang of using and cleaning, it will surely become one of your kitchen favorites.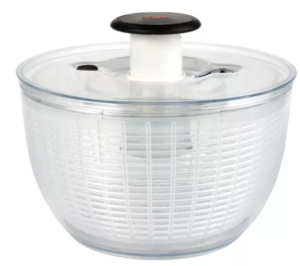 Salad Spinner
Cleaning and whirling the moisture off of your fresh herbs and greens is a cinch with a salad spinner on hand.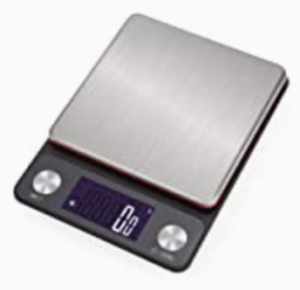 Food Scale
This scale is not for counting calories and measuring portions, but rather to use for baking and cooking. Get the recipe right every time with the accuracy of a food scale.
The Luxuries – Large Equipment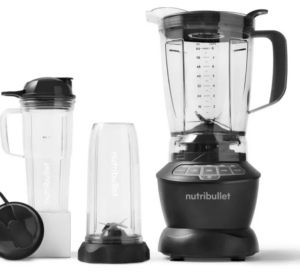 Regular or High-Speed Blender
Investing in a powerful blender will never let you down. Whip up fruit and veggie smoothies in a snap, purée soups, and blend sauces, all with one machine.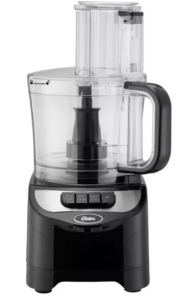 Food Processor
This tool is a luxury because it makes time in the kitchen feel luxurious. Save time on chopping, slicing, and dicing, and let the food processor handle it for you. Create delicious salsas and sauces, full of veggies and herbs, with the press of a button. This piece of equipment is an investment, but it will be incredibly useful and last a lifetime.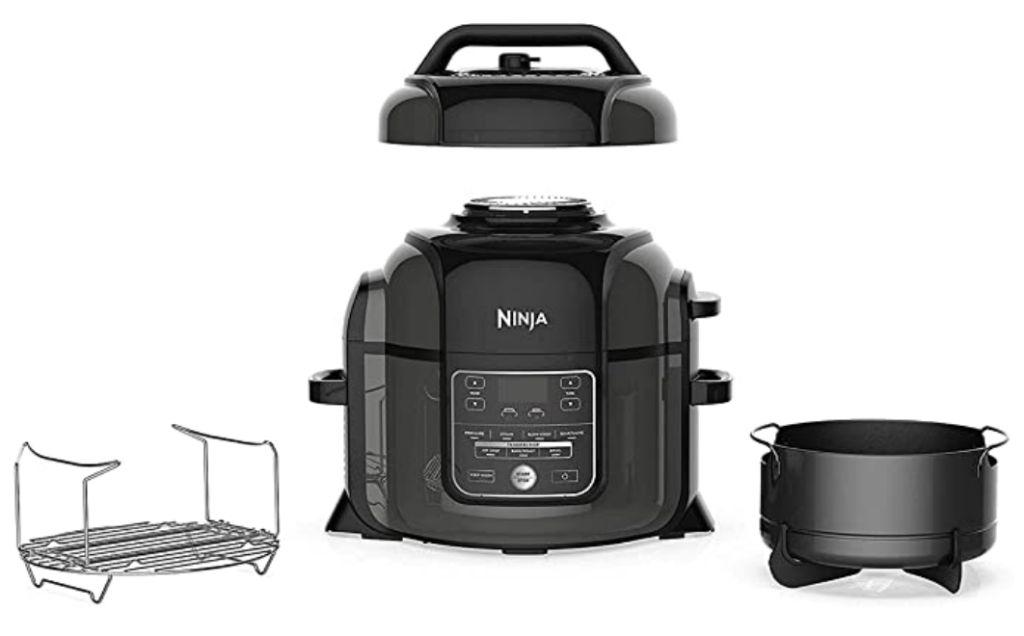 Instant Pot & Air Fryer
Why choose one when you can have both? Two of our favorite pieces of kitchen equipment are now available in one machine. There are very few food items that can't be prepared in this magically time-efficient device. The instant pot and the air fryer help cut out unnecessary oils. The instant pot cuts the sauté step out of a recipe, while the air fryer provides a unique way to texturize veggies, tofu, and other foods that would traditionally be fried in oil.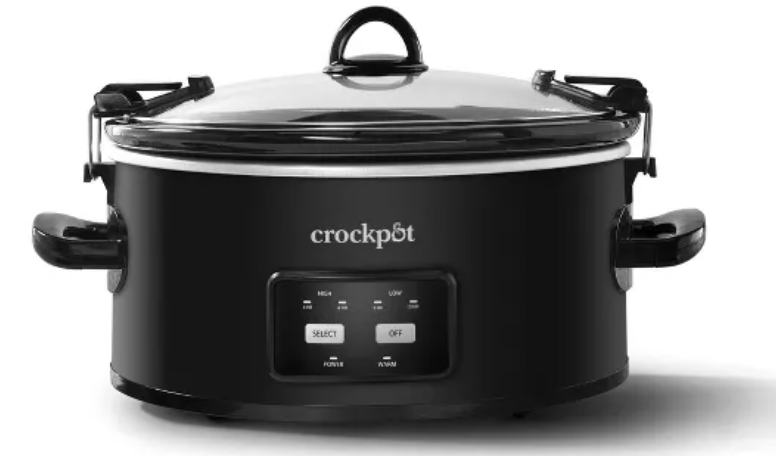 Slow Cooker
Cooking foods "low and slow," at a low temperature for a long period of time, allows flavors to layer and build. A slow cooker also helps to keep moisture in dishes and makes one-pot meals easy for any home chef to accomplish.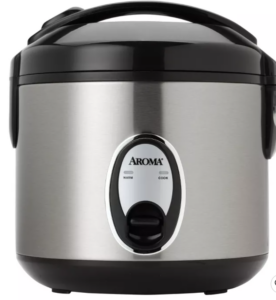 Rice Cooker
Never worry about over or under cooking rice again, and more importantly, never clean up a pot of rice that has boiled over. A luxury tool, yes, but if you are a rice lover, this piece of kitchen equipment is indispensable.