We're the VEBA Resource Center (VRC) and we are excited to be your partner in health and well-being!
San Diego Unified partners with VEBA to provide you with your health and well-being benefits, which means you get access to everything the VEBA Resource Center has to offer! We approach health and well-being from a holistic standpoint – with a ton of tools and resources to support your mind, body, and spirit!
Consultation for SDUSD School Wellness Coordinators is not required but available for additional guidance and support upon request. A 30-day advance notice needed to ensure service availability.
Well-Being Class Request Form
All well-being classes for January 2024 MUST be requested by December 2, 2023.
What is the difference between a recurring and one-time event?
A recurring request is one in which you want the same type of service (i.e. Yoga or HIIT class) for two or more consecutive dates

(example: Yoga class requested for four consecutive Mondays 5 PM – 6 PM)
Each service type of reoccurring activity/class will require a new form "Yoga" and "HIIT"

A one-time event is when a request is for a service for one date and time only

A one hour class will be 50 minutes of instruction and 10minutes of Q&A/transition
The requestor will receive an email confirmation that the request has been received by the Well-being team. Final confirmation will be sent as a calendar invite.
Check Out These Resources!
Virtual & In-Person Classes
Join us in Kearny Mesa, Mission Valley or on Zoom for FREE classes to keep you moving, relaxed and healthy. We offer classes for fitness, acupuncture, cooking, mindfulness, and more. Sign up for an upcoming class!
On-Demand Video Library
Bringing wellness straight to you! Get FREE access to 19 exclusive on-demand workout videos. Each month, 10 new videos will be added into the library, so there is always something new for you to enjoy!
Health & Wellness Blog
The VRC's top priority is empowering our Members to become advocates for their own well-being. Browse through our library of wellness articles for tips and resources on living your best healthy life!
Featured Videos
It's Walktober! This month's theme is physical activity. Check out these featured videos below to get moving!
Take a few minutes out of your day for a mind-body break. These videos will help guide you into a state of calm and relaxation.
Featured Article
Walking for wellness: Setting goals
Setting an easy daily or weekly goal can motivate you to walk for your health.
Experts recommend at least 2½ hours of moderate activity, such as brisk walking, each week. It's fine to walk in shorter periods of time throughout your day and week that add up to the recommended goals.
Talk with your doctor if you're worried about how brisk walking might affect your health.
Start with an easy short-term goal. For example, walk for 5 or 10 minutes every day. Or increase your number of steps by 300 to 500 each day.
Set a longer-term goal after you've made walking a habit.You may want to set a goal of walking briskly for at least 30 minutes a day. You can try to do this 5 days a week or more.
Find a walking partner to stay motivated.This can be a family member, a friend, or a coworker. Daily dog walks are also a great way to keep up your walking routine.
Featured Recipes
Vegan Ranchero Bean, Tempeh, Kale, and Sweet Potato Enchiladas
These plant-based, one pan enchiladas are super flavorful and perfect for back to school season!
One Pan BBQ Chicken, Corn "Elote" – Style and Crispy Broccoli
Enjoy this flavorful, one-pan dinner that comes together in less than 45 minutes, but the cleanup time is less than 5 minutes.
Behavioral Health Resources
Your physical and behavioral health are both part of your whole health. One aspect of behavioral health that the VEBA Resource Center focuses on is self-regulation.
It Takes Just 5 Minutes a day practicing self-regulation to improve your physical health, resilience and ability to face difficult life circumstances.
Click below to learn more about how the VRC works to support your and your family's behavioral health, including providing resources to help you learn how to self-regulate, and a free toolkit with 31 different daily self-regulation ideas that you can do in just 5 minutes!
Self-Care Toolkit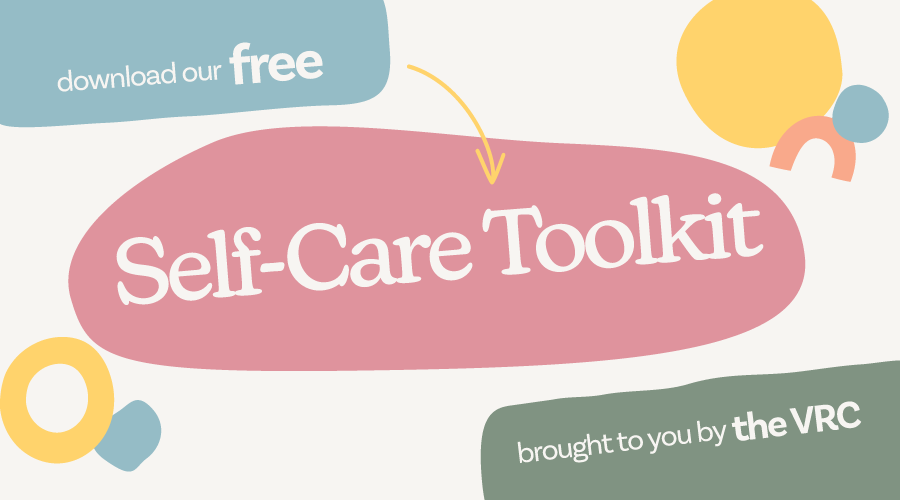 Not sure where to start on your self-care journey? The VRC has created this self-care toolkit with 3 worksheets to help you get started! Included is an assessment to help you identify your current self-care routine, an action plan for you to start implementing more self-care in your life, and a self-care bingo game to challenge yourself to try new self-care activities.
Optum Trainings
Care Navigation
Meet with a Care Navigator to create a tailored health plan based on your unique story, values and experiences. Care Navigation includes:

• An integrated health and well-being assessment
• Guidance to find appropriate resources
• Motivation support and encouragement to help overcome obstacles
• Follow-up appointments (phone, virtual or in-person) to monitor your progress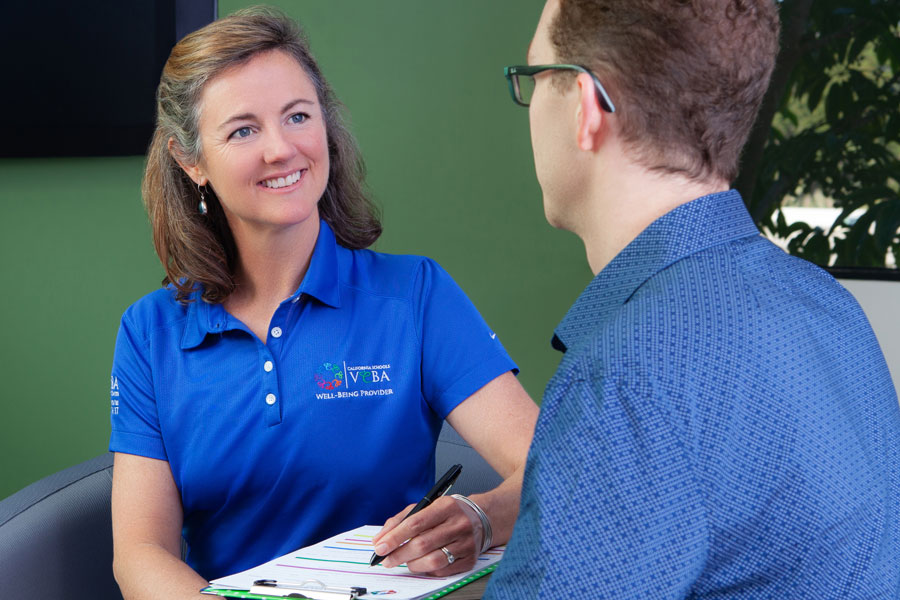 Schedule your appointment today!
Stay Connected!
Sign up to receive updates from the VEBA Resource Center and never miss out on the latest news, upcoming events, well-being resources and more!