While most folks may link pumpkins to Halloween and carving, there is so much more this fall favorite can do. Pumpkins are rich in Vitamins A, C and E, low in calories and high in antioxidants. Pumpkins are packed with fiber, helping you stay full longer and suppress your appetite. Check out these healthy pumpkin recipes from VEBA's Chef Leslie Myers!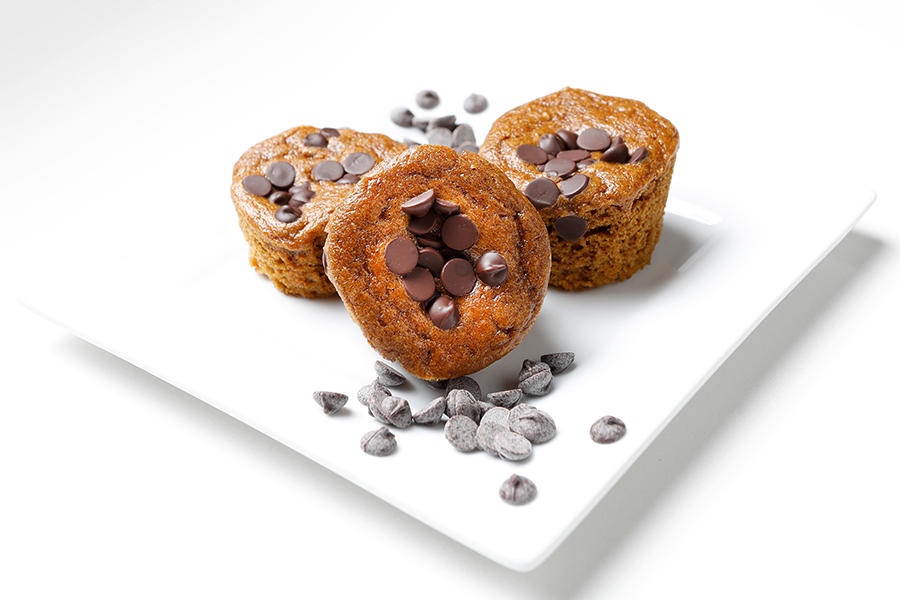 Pumpkin Chocolate Chip Muffins
Just in time for Fall, Chef Leslie has a delicious, grain-free Pumpkin Chocolate Chip Muffin recipe that the whole family can enjoy!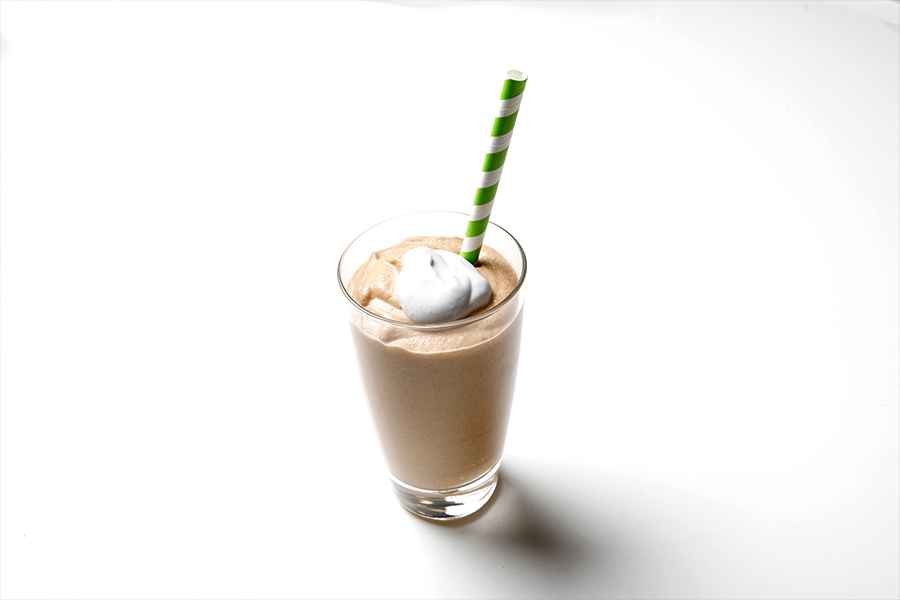 Pumpkin Spice-Cauliflower Protein Smoothie
Change up your smoothie routine this fall with our Pumpkin Spice-Cauliflower Protein Smoothie, packed with vitamin A and beta-carotene.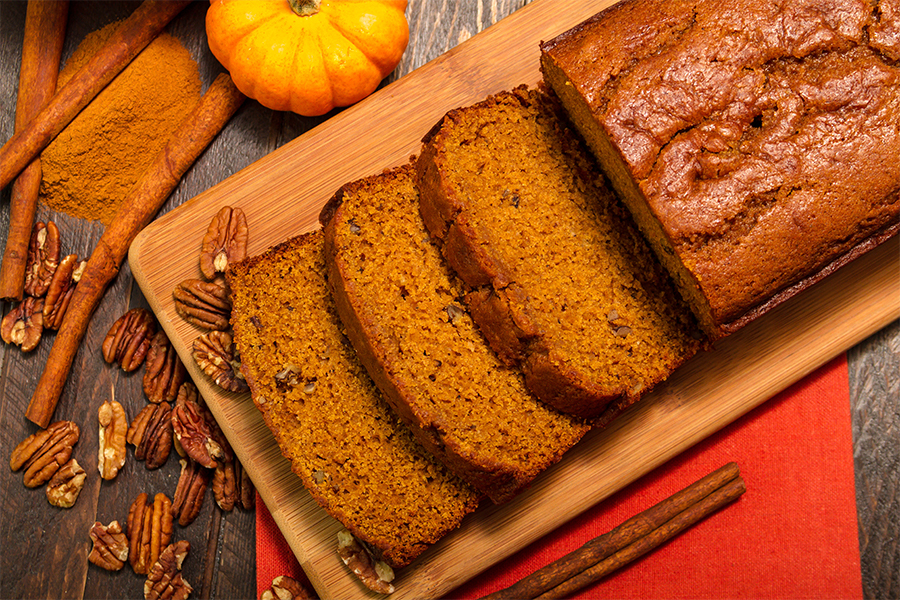 Pumpkin Spice Quick Bread
This tasty, Pumpkin Spice Quick Bread is the perfect seasonal snack or sweet! Plus, it's super easy to make! You can whip up the batter in a blender or by using a bowl and whisk.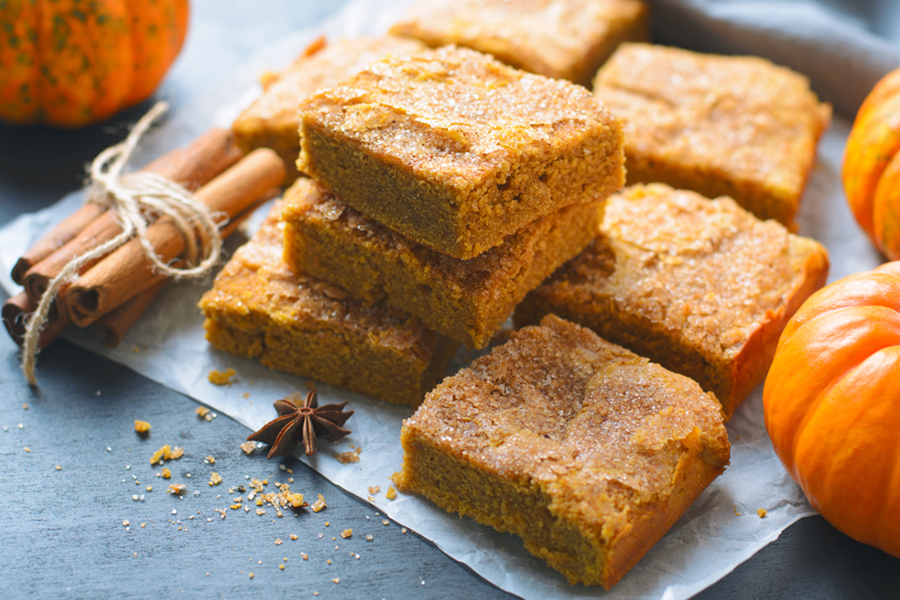 Pumpkin Spice Protein Squares
These Pumpkin Spice Protein Squares are made with protein powder for an added health benefit while still having that delicious pumpkin taste!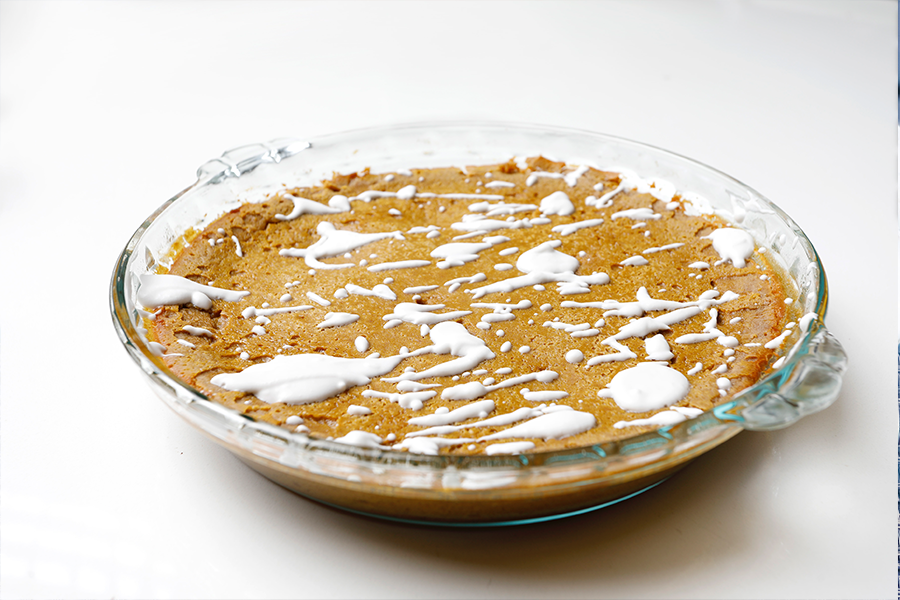 Low Sugar Crustless Pumpkin Pie
This delicious Crustless Pumpkin Pie has all the flavor of pumpkin pie without all the sugar. By substituting granular monk fruit sweetener for the sugar, you get all the pumpkin pie taste without any added sugars.
We hope these yummy pumpkin recipes spice up your holiday season! If you are interested in trying more holiday-inspired recipes, browse through our recipes here or join one of Chef Leslie's upcoming cooking & nutrition classes here.