Welcome San Diego Unified School District to your Best Summer Ever! We're the VEBA Resource Center (VRC) and we are excited to be your wellness partner and provide you with FREE well-being resources all summer long!
As an employee of San Diego Unified, you are a VEBA member! Which means you get FREE access to everything the VEBA Resource Center has to offer! We approach health and well-being from a holistic standpoint – which means we have tools and resources to support your mind, body, and spirit!
Virtual VRC Tour
Not familiar with the VEBA Resource Center website? Watch the video below for a walk-through of our site or schedule a one-on-one session with a Care Coordinator who can help guide you and answer any questions you may have. We offer live online classes for fitness, cooking, yoga, mindfulness and more! Plus, hundreds of healthy recipes and on-demand videos to help you reduce stress, get moving, and live your best life! Start exploring today!
Best Summer Ever Giveaways
Enter below to win fun giveaways all summer long! Winners will be chosen at random and only one prize per person will be awarded. Prizes vary.
Entering this giveaway will also add you to our VRC newsletter list, which you can unsubscribe from anytime.
Additional Resources
Daily Virtual Group Classes
The VRC encourages you to stay active and enjoy some time with your family! Join us all summer long for FREE virtual classes to keep you moving, relaxed and healthy!
Easy & Healthy Recipes
The Culinary Medicine Team at the VRC has created hundreds of healthy, easy and affordable recipes you can make at home. Give one a try and share with us on social media!
Healthy Living Videos
The VRC has a large library of on-demand videos to help you live your healthiest lives. There's something for everyone so visit our channel and start exploring!
Featured Recipe
Cool off with this "5 ingredients or less" watermelon mojito salad. The brightness of the lime combined with the flavorful mint adds a wonderful taste to this simple salad.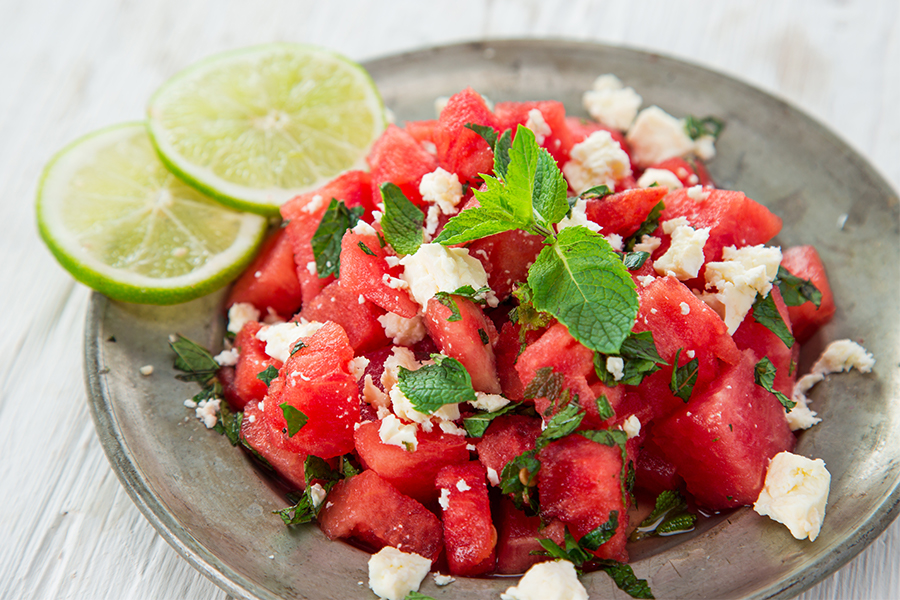 Care Navigation
Meet with a Care Navigator to create a tailored health plan based on your unique story, values and experiences. Care Navigation includes:

• An integrated health and well-being assessment
• Guidance to find appropriate resources
• Motivation support and encouragement to help overcome obstacles
• Follow-up appointments (phone, virtual or in-person) to monitor your progress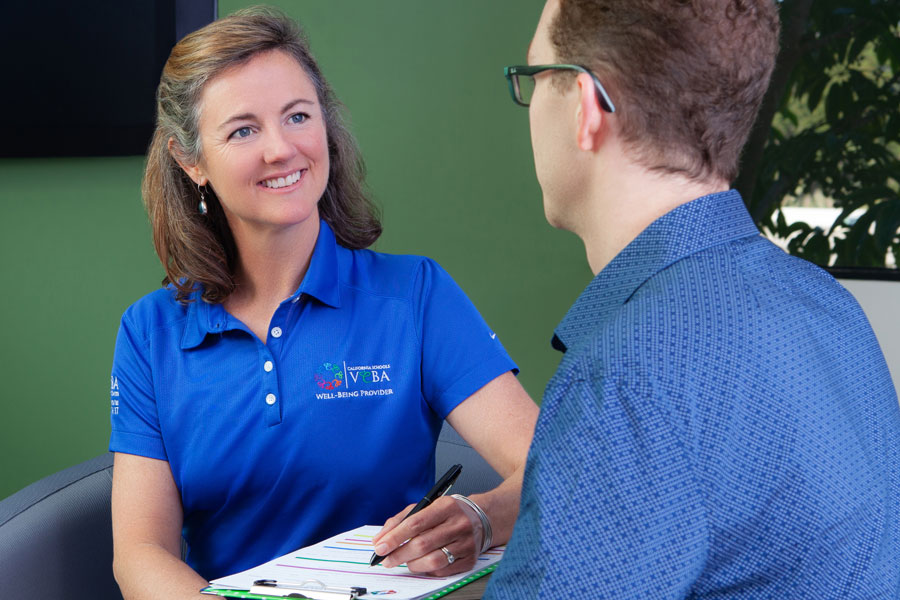 Schedule your appointment today!